MOUNTAIN COLLECTIVE

THE GREATEST SECRET
ON THE MOUNTAIN
Creative Director: Jeff Martin and Dave Cook
Design Director: Greg Ryan
Studio Artist: Stephen Hausrath
Copywriter: Zach Slovin
Art Director: Lindsey Mills
The Mountain Collective wanted to appeal to an exclusive group of people—a cadre
of skiers and snowboarders with wanderlust in their veins and inexplicable
excitement around every mountain.

To capture and highlight this exclusivity and passion, we created a strategic,
integrated campaign that mirrored the mysteriousness and intrigue of a
secret society.

We reimagined how the Mountain Collective looks and feels.

We showed the world that this is more than a pass—it's the entryway to the
greatest secret on any mountain.
We created a twisted, dreamlike reality through cryptic design and copy that draws inspiration
from the icy fire that burns within the deepest reaches of passionate skiers' and riders' souls.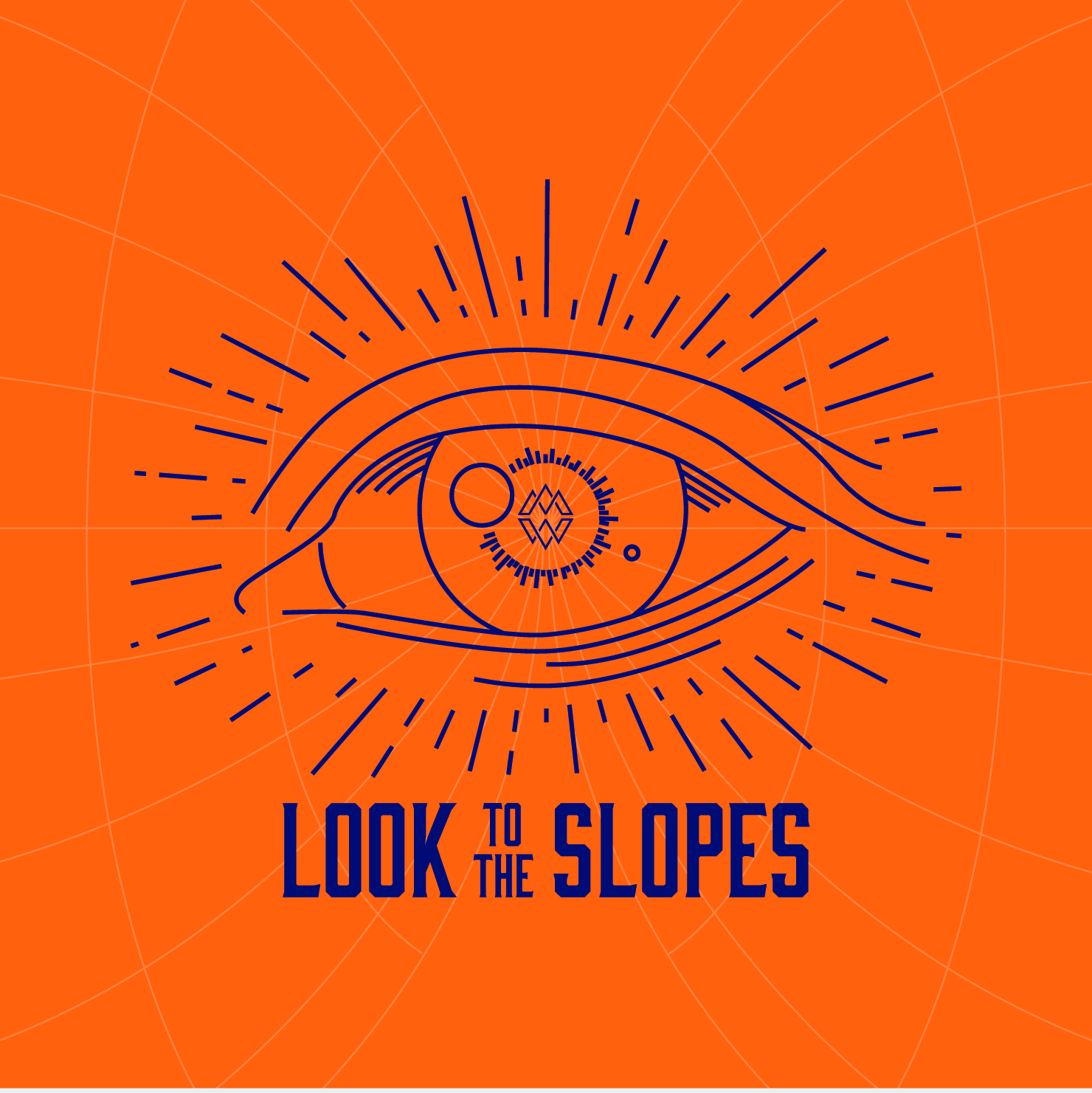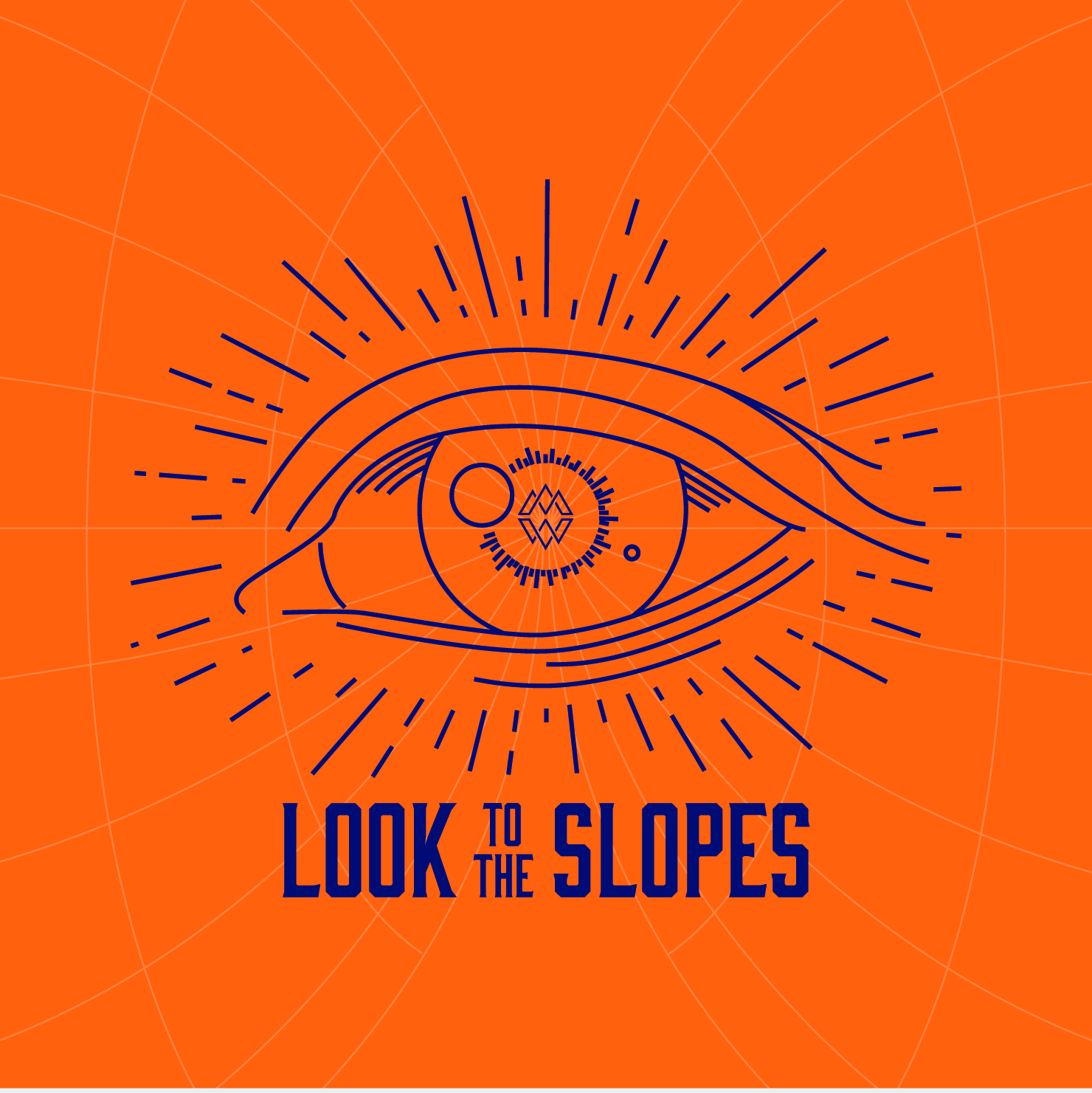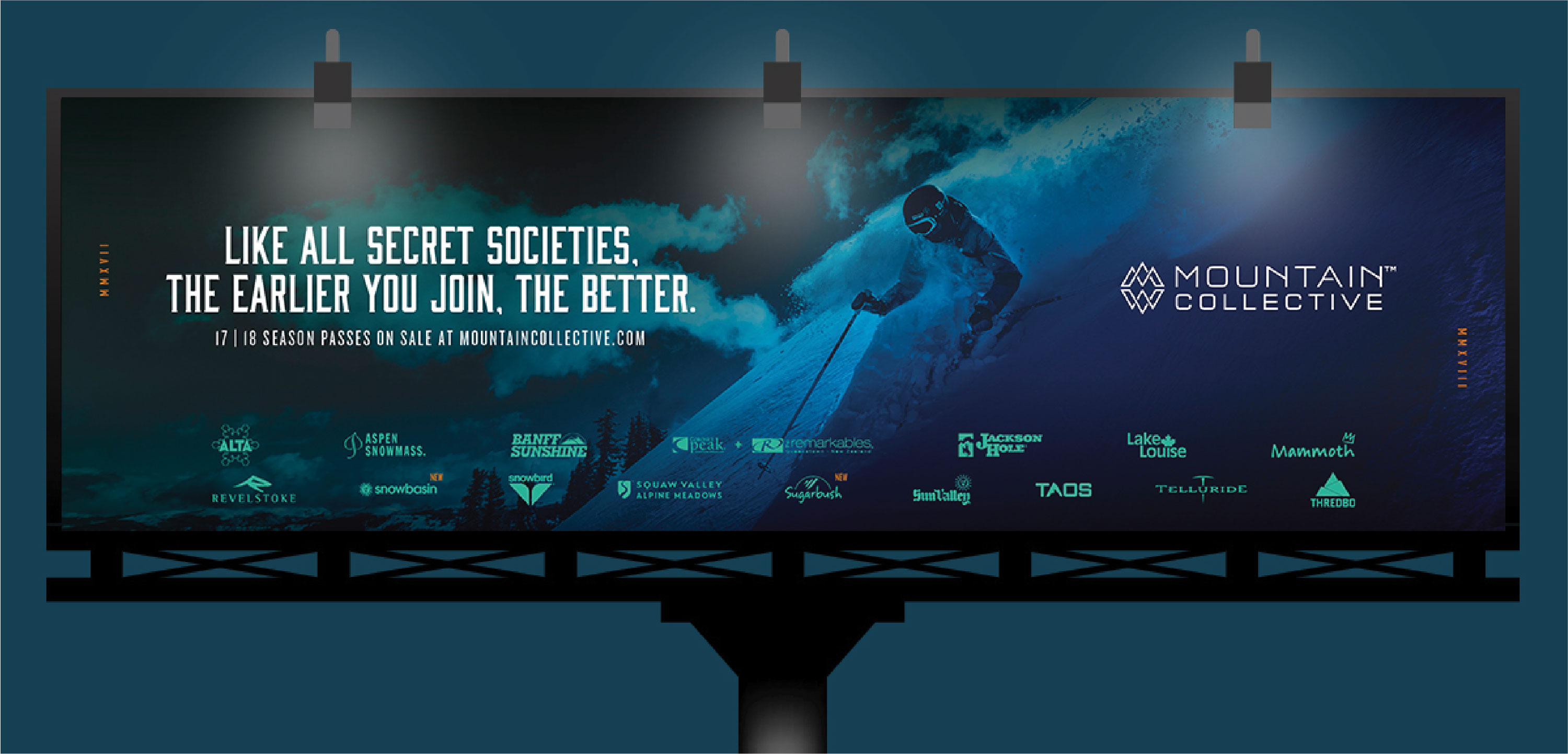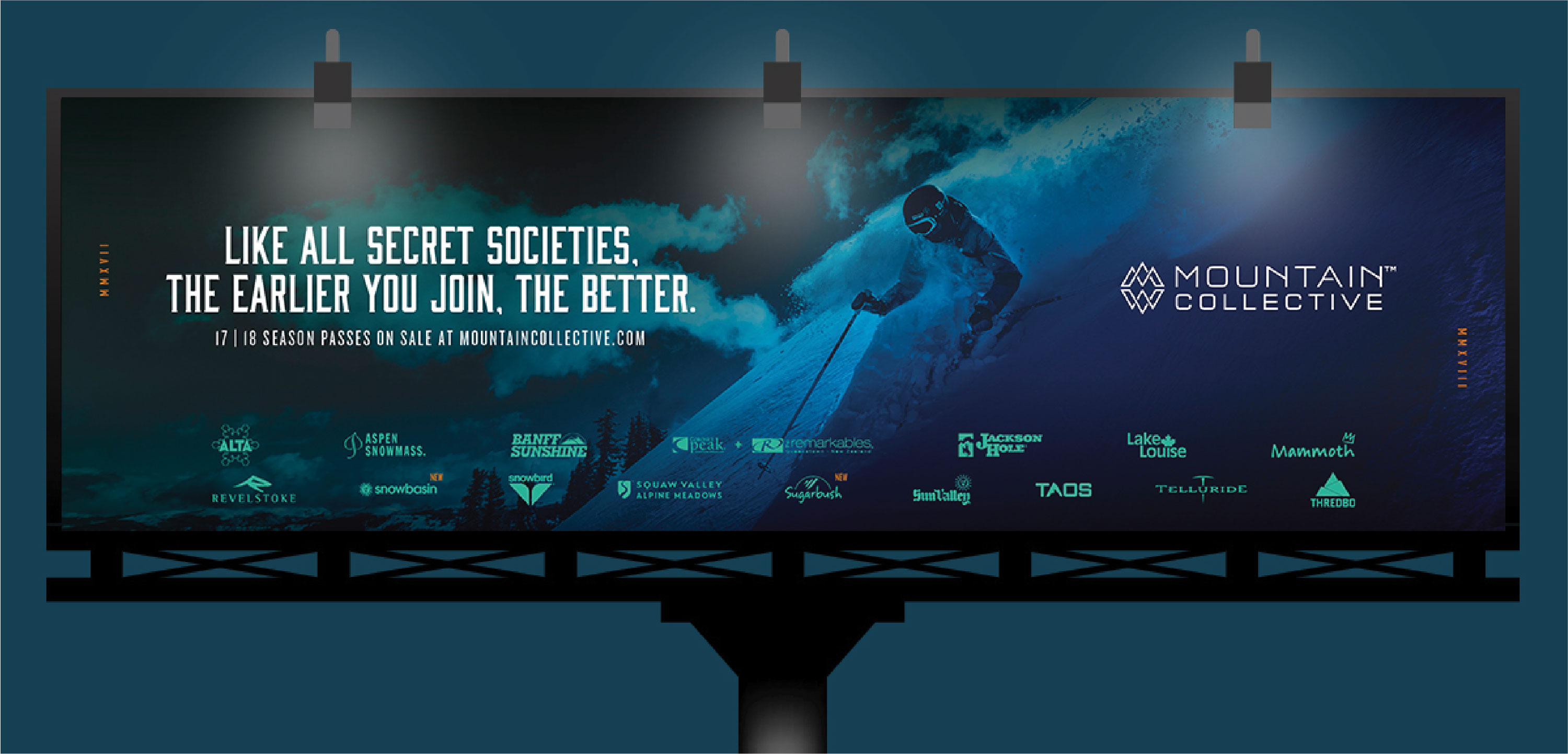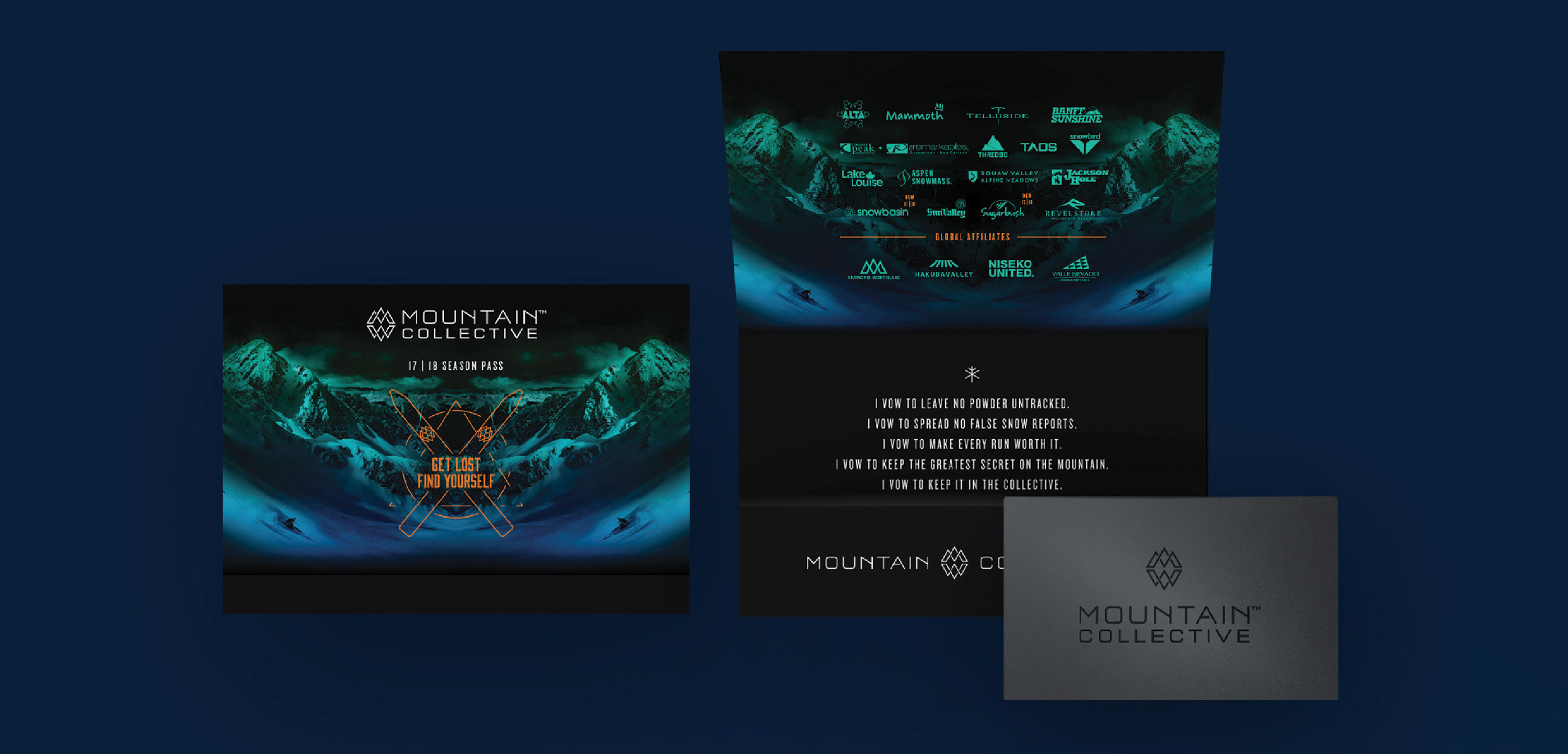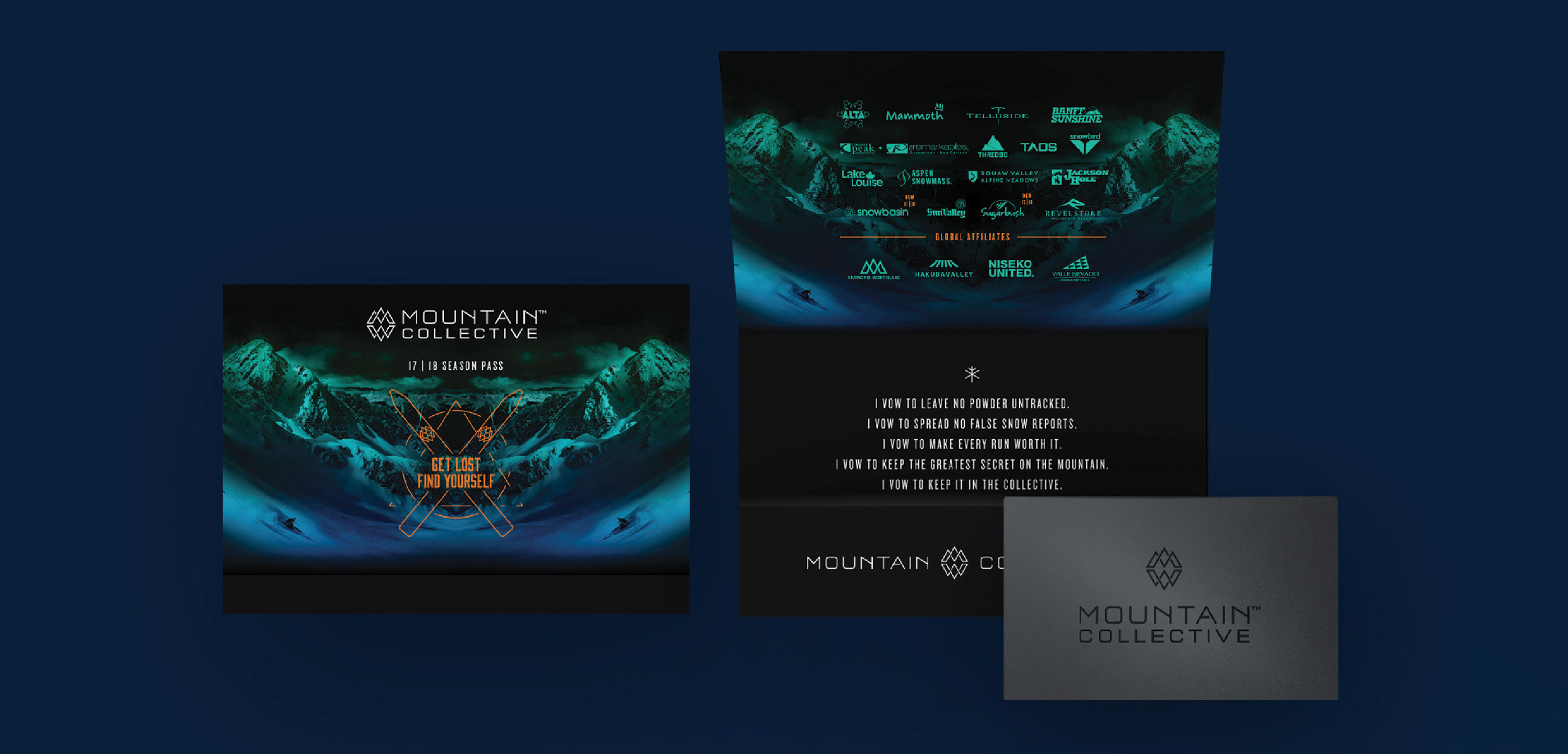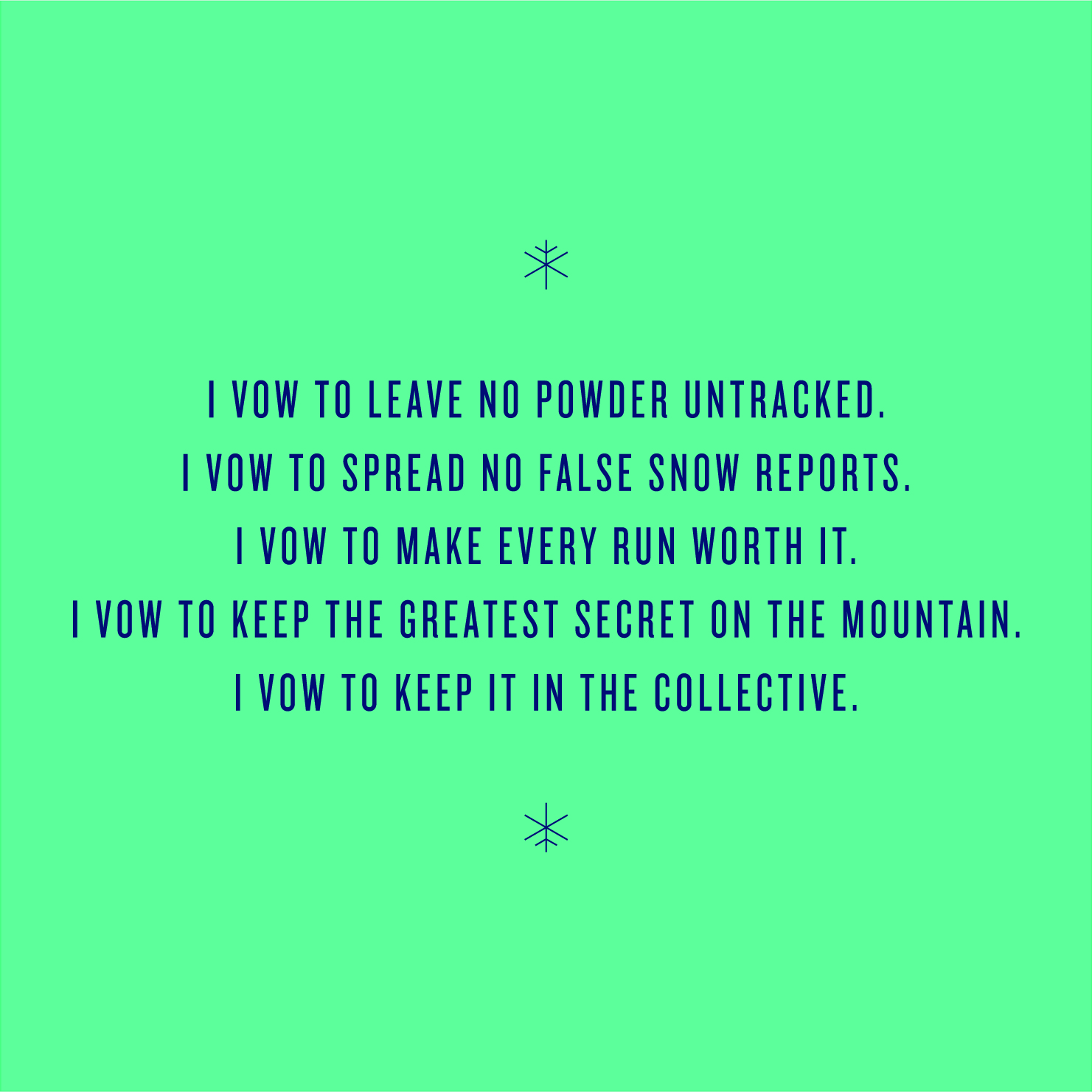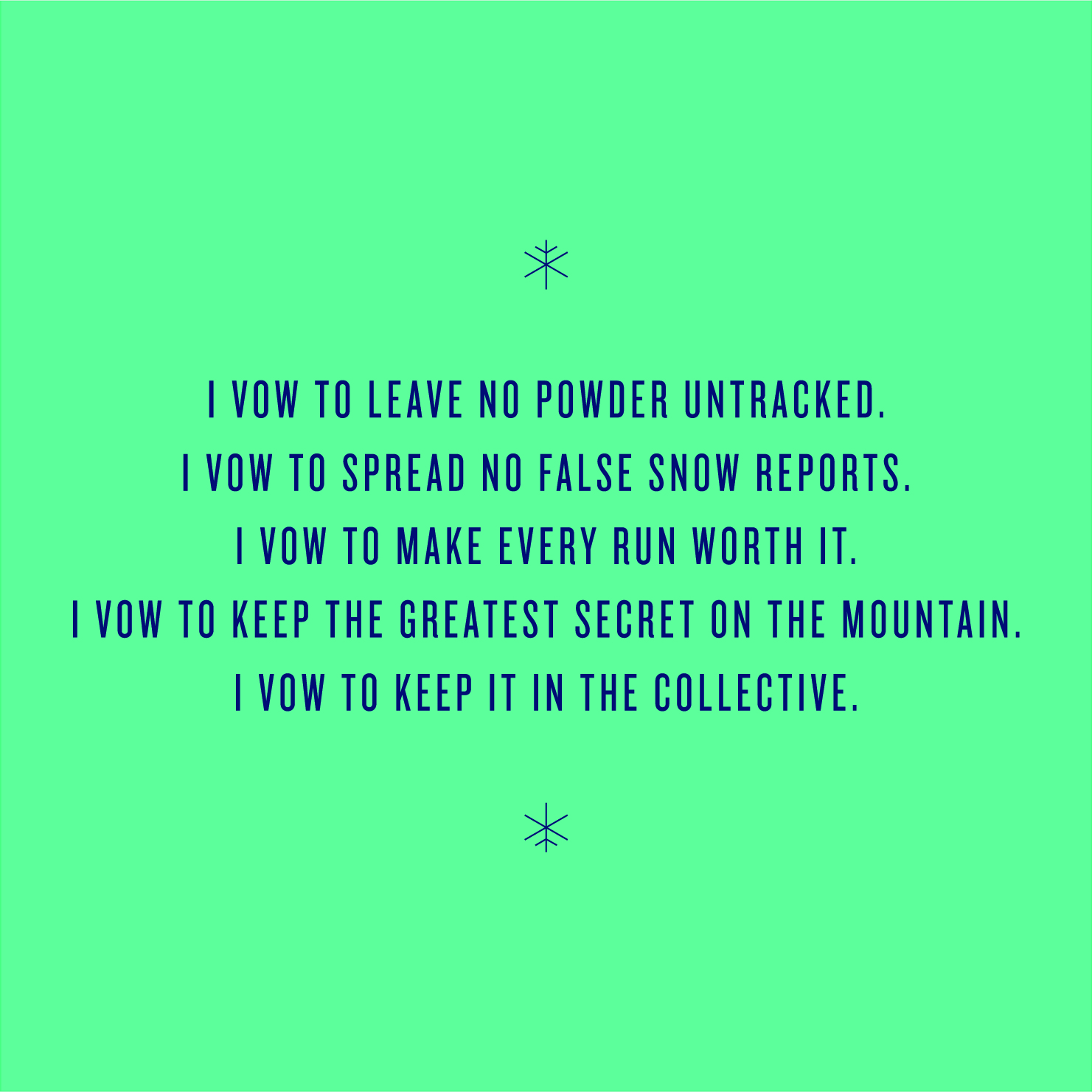 We created vows to leave no powder untracked, no run undone, and no secret unleashed.
Vows that every new member must uphold.