CU DENVER
Learn With Purpose
Senior Art Director: Camille King
Art Director: Lindsey Mills
Senior Copywriter: Karen Morris
Copywriter: Laurel Mura
To raise the perception and awareness of CU Denver by showcasing their intelligence, innovation and academic focus on real-world experience and application. We have positioned CU Denver as the university of choice for students focused on forging a career and willing to make the necessary sacrifice to achieve their goals. Using bold language, stark graphic styles and unexpected camera angles across the four-year campaign, the messaging evolved every year to expand the story and reach new audiences. CU Denver students tell their stories about how they're not looking for the classic college experience. They know that in order to live with purpose, they must first learn with purpose.
This four-year campaign reminds business and opinion leaders, along with potential students, that our students
are driven, have real-world experience come graduation and that CU Denver is a different caliber of university.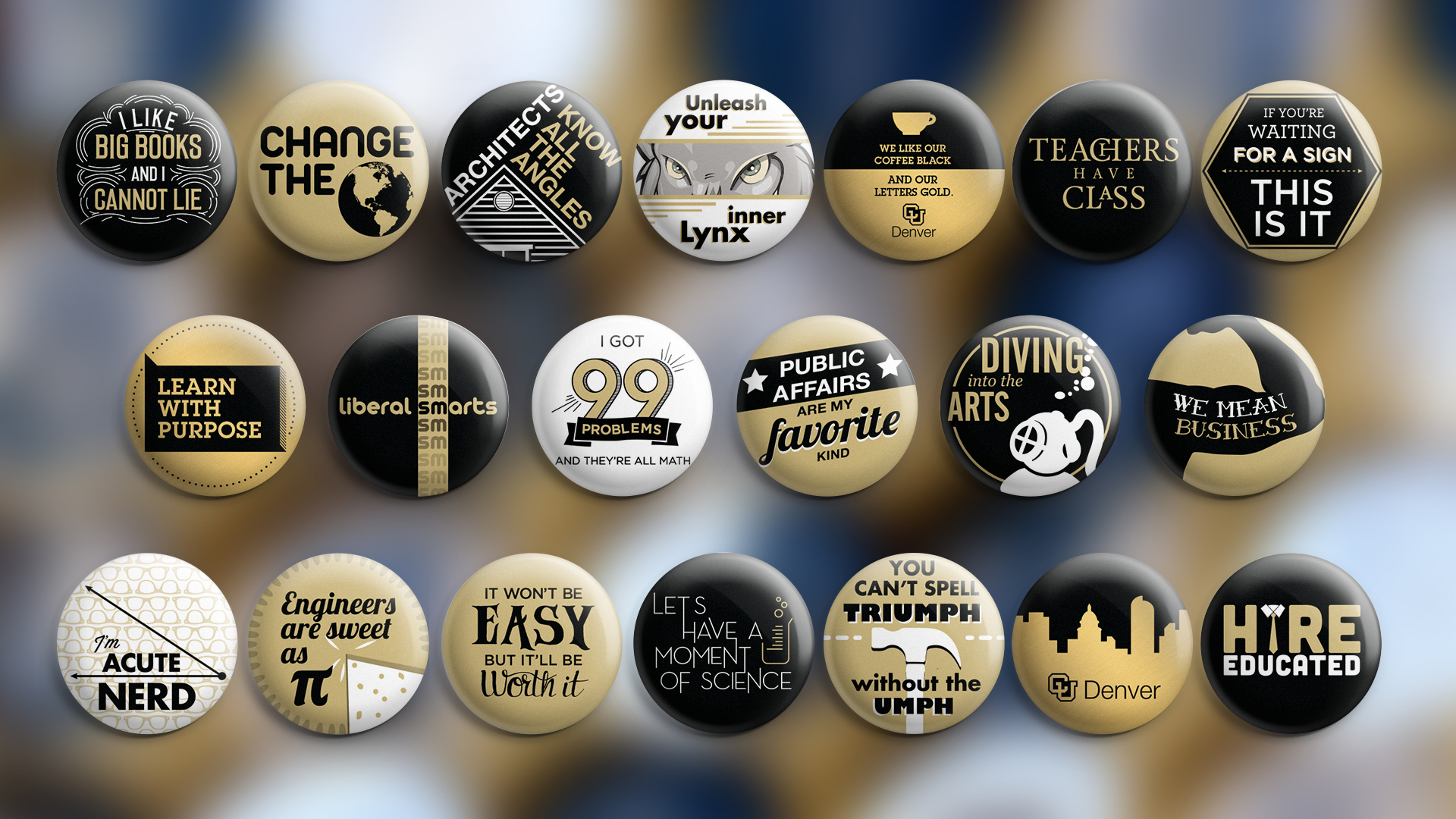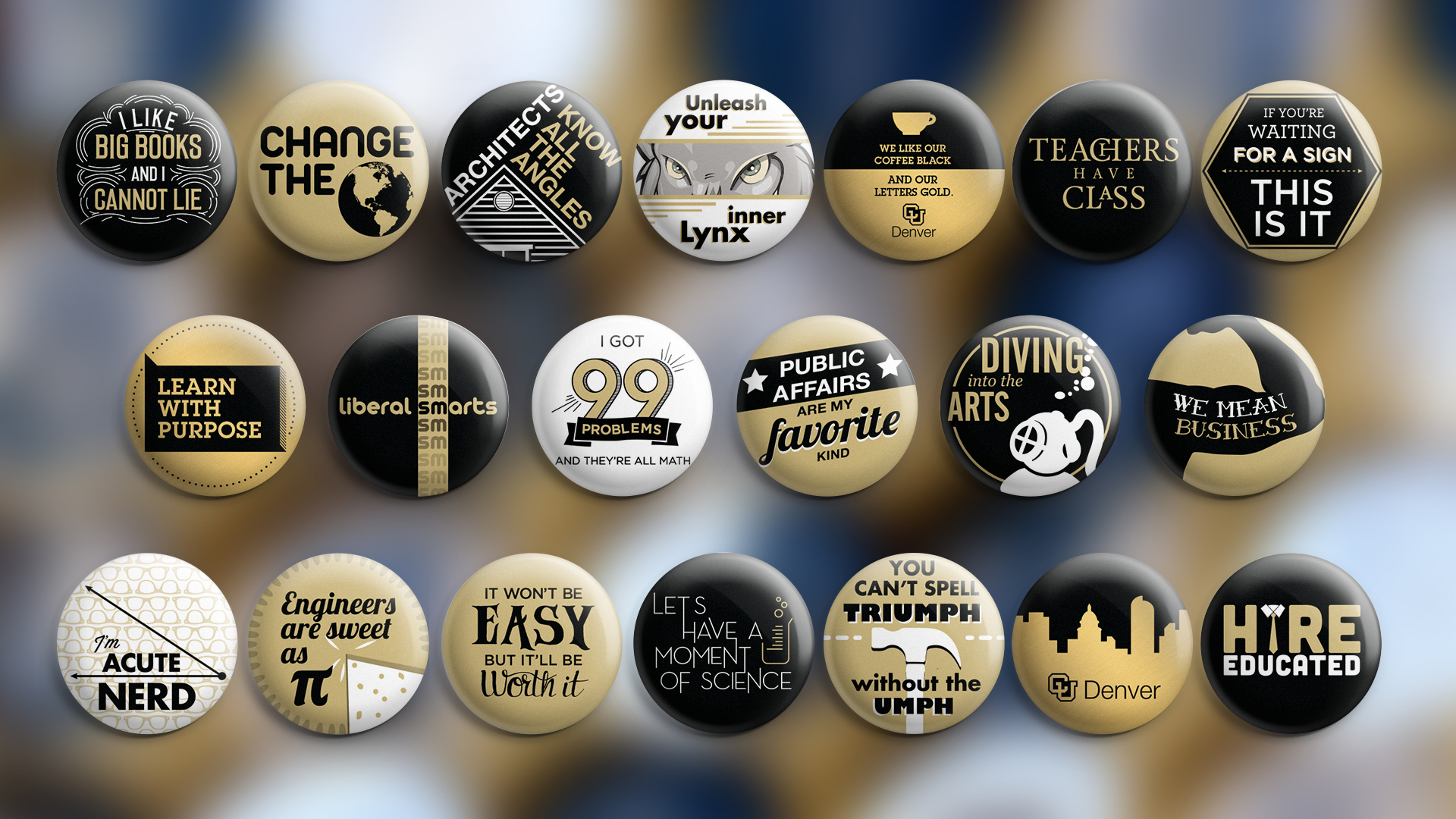 By constructing a freestanding outdoor board that featured nearly eleven thousand lapel buttons.
We created a large brand presence in the heart of the city that has become an annual
staple for potential, new and returning students on the CU Denver campus.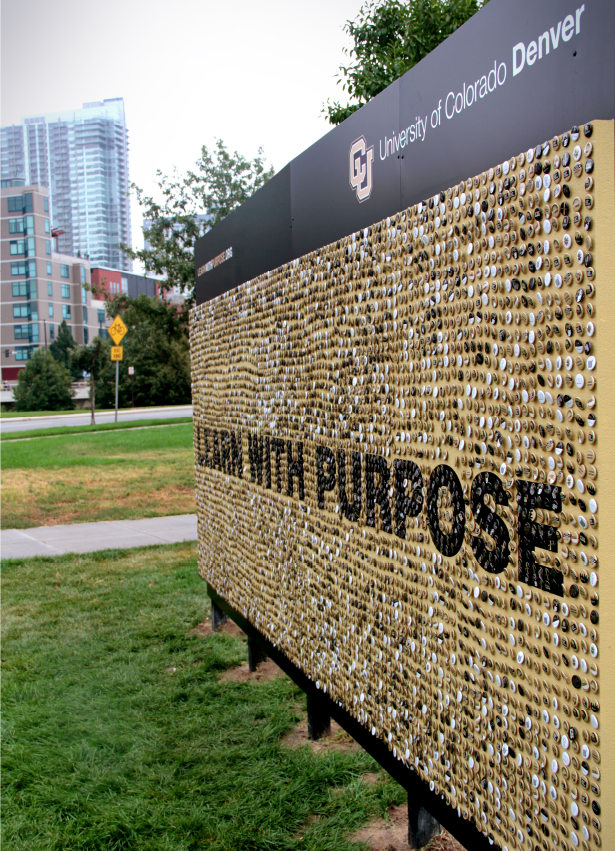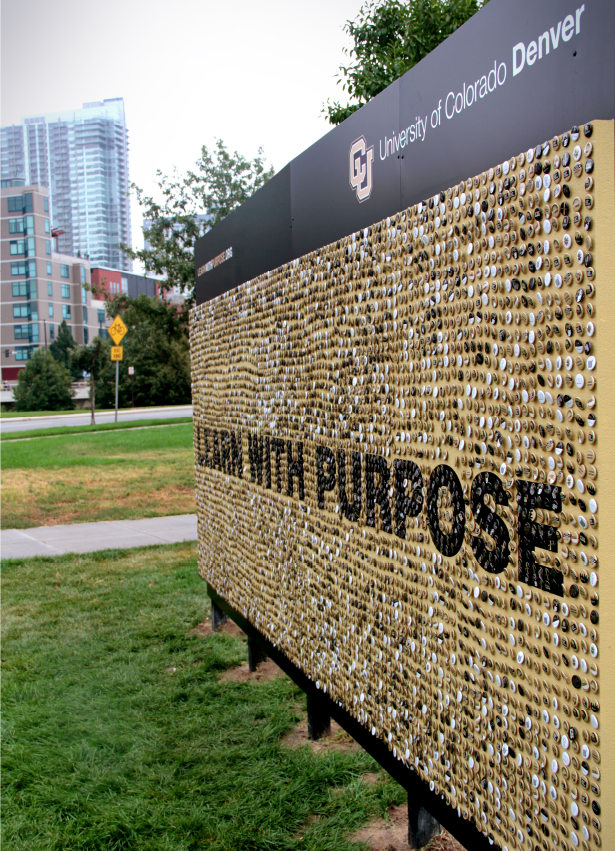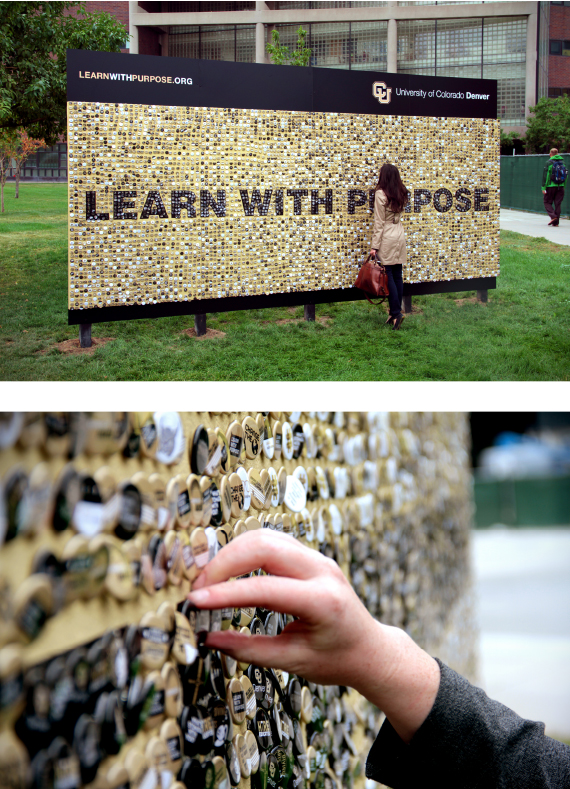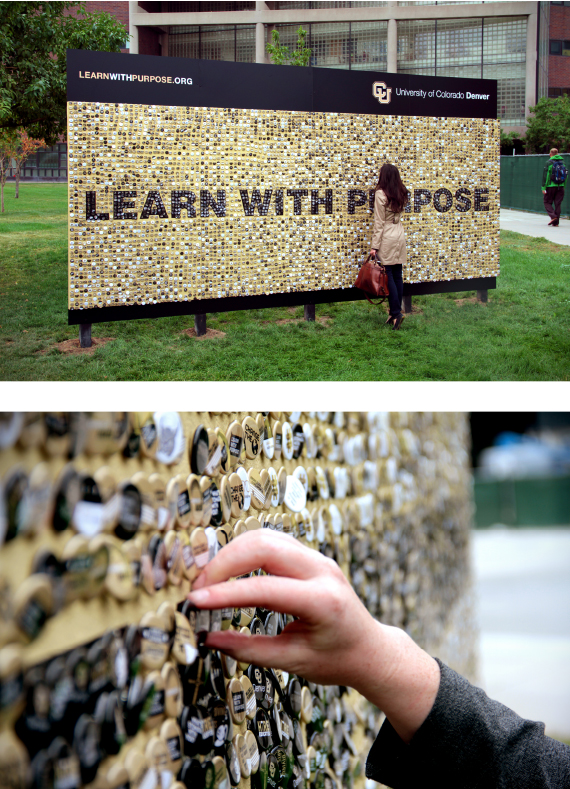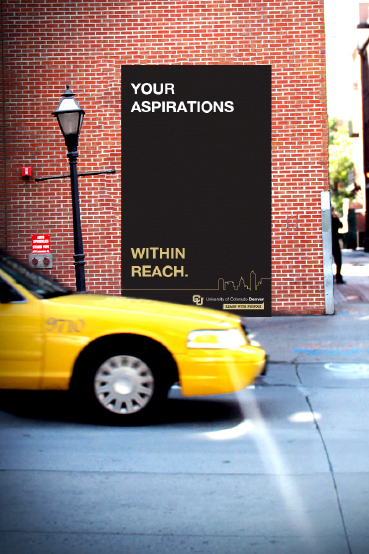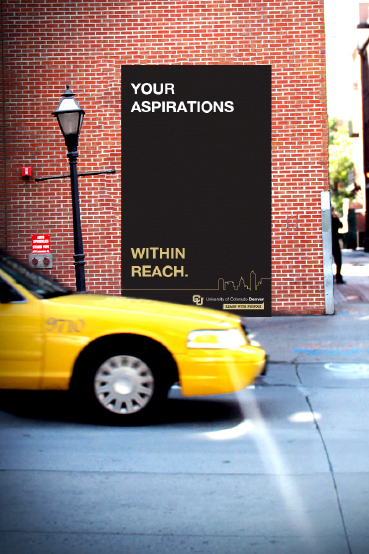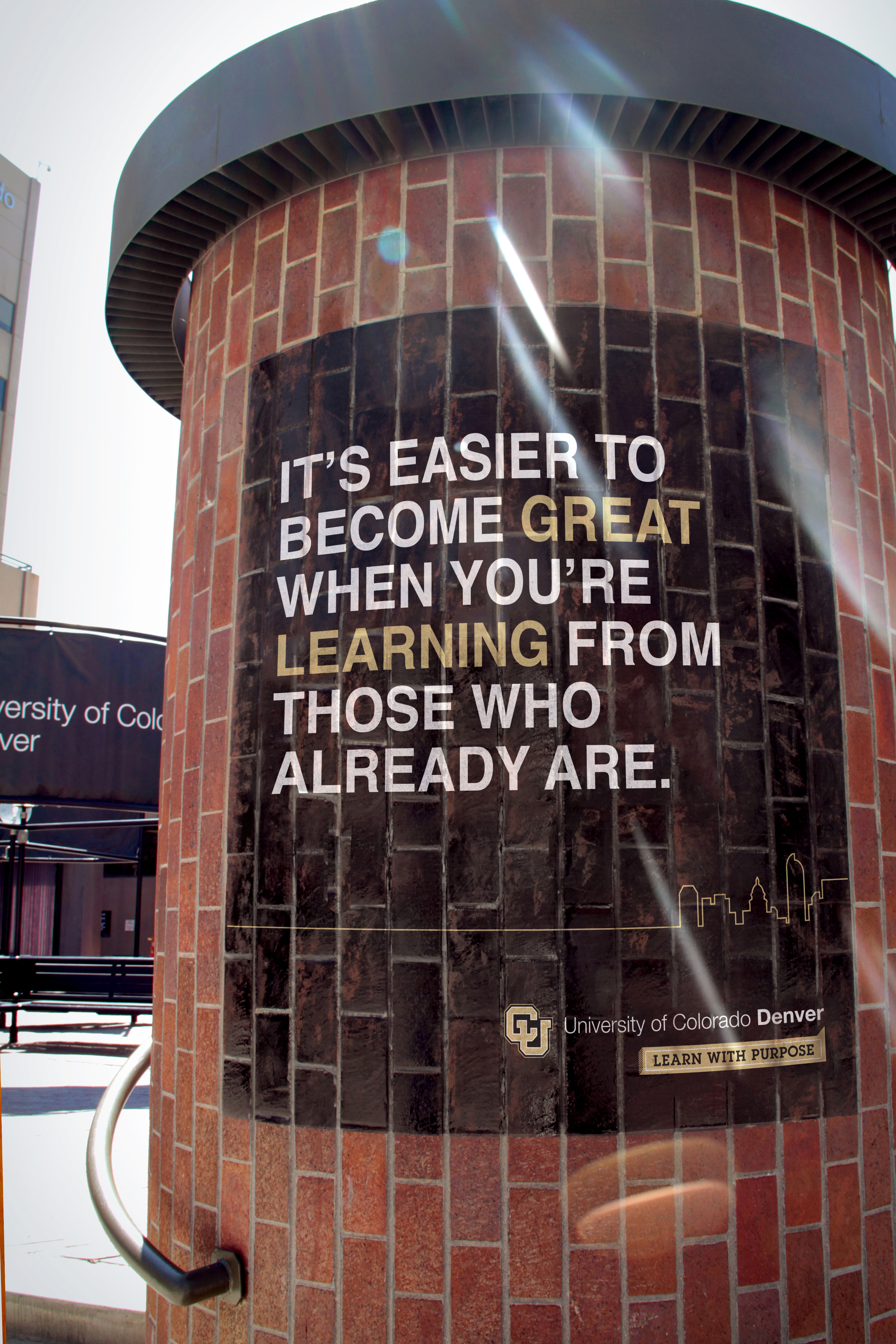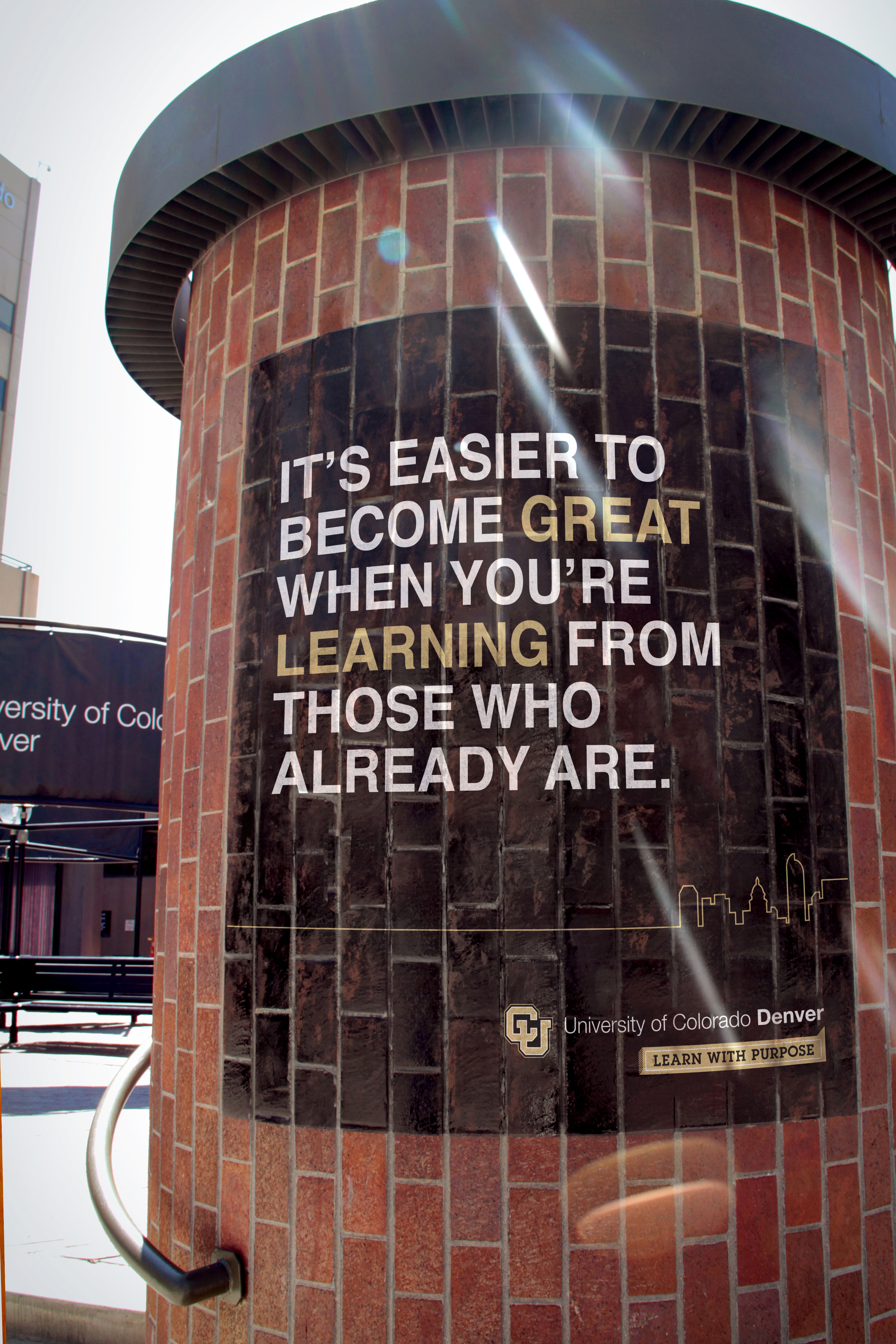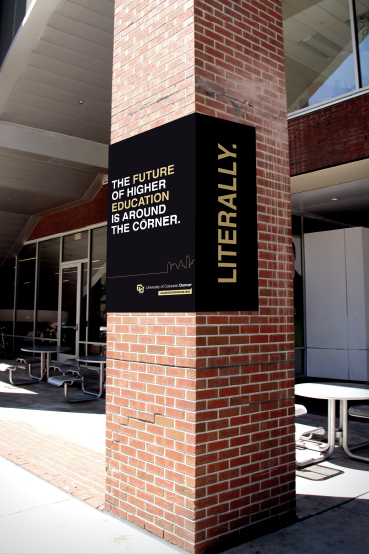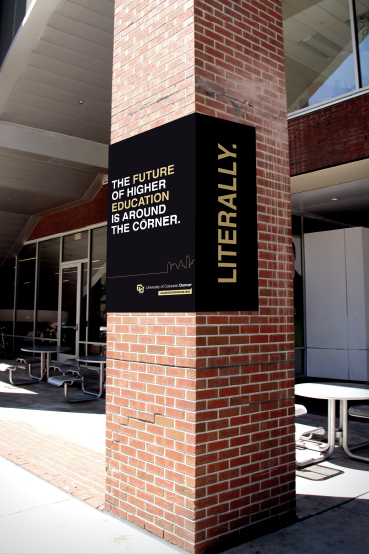 We built a large scale CU Denver 'Learn with Purpose' installation at Denver International Airport, including 24-wall
panels and an eye-catching floor graphic that extended 50 yards from escalator to escalator. With an estimated
10.5 million impressions over 8-weeks, this innovative use of out of home media was a first for the airport.